NOVITUS urządzenia OnLine
OnLine
POSNET urządzenia OnLine
OnLine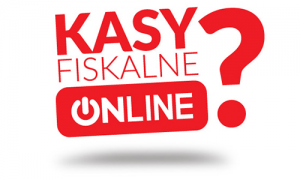 KASY FISKALNE ONLINE
Urządzenia fiskalne ONLINE to nowa kategoria urządzeń fiskalnych, które komunikują się z Centralnym Rejestrem Kas prowadzonym przez Szefa Krajowej Administracji Skarbowej.
Centralny Rejestr Kas (inaczej Repozytorium) gromadzi szereg danych m. in.: raporty dobowe, paragony fiskalne, dokumenty niefiskalne, zdarzenia a także informacje o dokonanych przeglądach okresowych.
Oprócz tego Repozytorium jest odpowiedzialne za nadawanie numeru ewidencyjnego kasie podczas fiskalizacji. Kasy ONLINE łączą się z Repozytorium co dwie godziny. Jest to domyślny czas, bowiem Repozytorium może zmieniać ten harmonogram połączeń. Co więcej, odbywa się to bez wiedzy użytkownika.
Użytkownik kasy ONLINE musi zapewnić dostęp do internetu, czyli odpowiednią infrastrukturę, dzięki której kasa może łączyć się z Repozytorium.
POSNET, NOVITUS
autoryzowany serwis urządzeń fiskalnych
It Service